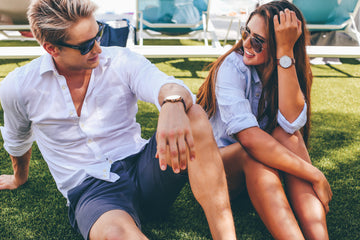 We have a true passion for timepieces.
At Henry & Ashe we pair beautifully designed, quality crafted watches with honest pricing. Founded by two South Florida natives, Henry & Ashe emerged from a shared frustration with the lack of affordable, stylish, and high-quality watches.

We meticulously craft our watches using only the finest materials. Our timepieces are made with surgical grade stainless steel, Swiss Ronda movements for precision, scratch-resistant sapphire crystal, and genuine leather straps. Every component is thoughtfully selected to ensure longevity.

When you choose a Henry & Ashe watch, you're not just acquiring a beautiful timepiece, but you're also joining a community that appreciates sleek aesthetics, uncompromising craftsmanship, and exceptional durability.